If Lowry leaves in free agency, what should the Raptors do?
If you're tired of reading reaction to Kyle Lowry to Miami rumors, I feel your pain. It's just as, if not more painful, to write about the whole ordeal.
Before we get any further, let's lay the cards out on the table. The Raptors, on paper, are the favorites to land Lowry.
First, the Raptors can offer him a large contract and a stable situation. The importance of salary and term cannot be overstated for Lowry. Through his eight seasons in the league, Lowry has only been paid $28.8 million in total for his play. He has a shoe deal with Peak, but aside from that, he has no significant endorsement income to my knowledge. This is his one chance to get paid, and he won't pass that up.
A stable situation should also entice Lowry. His personality dictates that he has to be the leader. This led him to clash with coaches early on his career, but he's finally found a place in Toronto where his leadership, both on and off the court, is welcome. He can be assured of his role on this team, as the Raptors sorely lack play-making. He's free to be the star with the ball in his hands.
No other team can offer Lowry both control and money. If he goes to the Lakers, he'll have to exist in a narrow niche between Kobe's ego and shadow. If he goes to Miami, he'll have to defer to three other players, while taking far less money. The same applies for the Kings, Suns, Rockets, everywhere. The market is in Toronto's favor.
However, there still is a distinct chance that Lowry leaves. Again, it's unlikely, but it would be wise to have a contingency plan.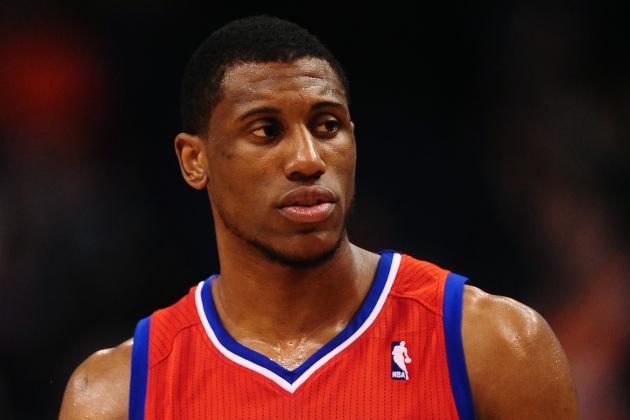 Option 1: Stay the course, find band-aid solutions
If Lowry leaves, the roster will still have a young core in Jonas Valanciunas, Terrence Ross and DeMar DeRozan to build around. Masai Ujiri will have a fair bit of cap room at his disposal, of which he can expend half on re-signing Greivis Vasquez and Patrick Patterson. That should leave him with about $10 million to attract a free-agent to bolster the roster.
Make no mistake about it — Lowry's contributions will be nearly impossible to replicate with just one player. His play this past season were deserving of All-NBA recognition. His departure would leave the Raptors without their main play-maker, a strong perimeter defender, and a three-point shooting threat. There is no other point guard on the market who could replace that.
However, a pair of restricted guards in Isaiah Thomas and Eric Bledsoe could conceivably come close. Bledsoe is moot point, as Suns GM Ryan McDonough has it on the record that they'll match any offers floated his way. Luckily, the Kings aren't nearly as bullish on Thomas, but the diminutive guard doesn't come close to Lowry on the defensive side of the ball, and his size would limit the Raptors' ability to play small-ball without consequence.
The other possibility would be to promote a re-signed Vasquez to the starting lineup, and patch up the back-up spot via the draft. Two of the most frequently mentioned names around our comment section are Tyler Ennis and Elfrid Payton. Although both players will likely struggle in their rookie season, the Raptors could conceivably get by with either at backup.
If Ujiri spends the money on a position other than point guard, he should look to add playmaking and ball-handling. Unfortunately, there's not much out there that is available (unless you like the Raptors' chances at LeBron James or Carmelo Anthony). Ujiri could sign Luol Deng, who would be an upgrade at small-forward, but fans should be concerned about his health given the way Tom Thibodeau maniacally drives his players into the ground. His defense is also a tad overrated, and he's somewhat limited in his playmaking.
Rather, if at all possible, the Raptors should look to poach some useful assets from middling teams. Players like Arron Afflalo and Thaddeus Young both have repeating consonants in their names and skills that the Raptors need. A package of the 20th pick and Ross should be enough to entice either Orlando or Philadelphia into parting ways with their veterans. If Ujiri were to put future picks into play, it's conceivable that both players could be had. A lead three of Young, Afflalo and DeRozan would easily spell a return to the postseason.
Option 2: Tear it down, watch it burn
The other route for Ujiri is to turn the ship back to a rebuild. It would be extremely unlikely, as the Raptors' current franchise timeline portends a competitive team come 2016 for the NBA All-Star game. It would also undoubtedly piss off the team's lone All-Star in DeRozan.
Rebuilding likely spells the end for Patterson and Vasquez. Their contributions wont be needed if the goal is for the Raptors is to lose. Vasquez will sign on somewhere to be an excellent back-up, while Patterson's three-point shooting at the four should entice quite a few general managers. Unfortunately, Amir Johnson would also be moved for a pick.
Shedding all four of Johnson, Vasquez, Patterson and Lowry leaves huge gaps for Valanciunas, Ross and their draft pick to grow into. That runs the risk of developing talent like the Kings and Jazz have done, where inexperience breeds poor play, but not everyone can be so lucky as Spurs forward Kawhi Leonard.
If they fill the roster with mostly spent young talents and veterans on their last legs, the Raptors should have plenty of cap room in 2015. With both Fields and Hayes expiring, the team should have upwards of $40 million at their disposal.
The hope then would be to cash in on their young assets, and try to build a team on the fly through free-agency and trades. A high lottery pick, coupled with a younger player in Ross or Valanciunas, should make the Raptors an interesting trade partner should a superstar becomes available. If they manage to land someone, he, alongside DeRozan, should make for an solid core to contend, especially if Ujiri manages to translate the remainder of the cap room into useful role players or a free-agent superstar.
Of course, if they don't land a superstar, they'll be left with nothing but youth. That's not necessarily bad, but they don't have a signature young talent that truly boasts franchise player potential unless someone really distinguishes themselves.