With Pascal and Freddy out for the season and Playoffs, I am not sure any of these games matter anymore…
The tragic sequence of events that led to their severe knee and hip injuries – a game of Twister in the locker room that went awry when a tub of Gatorade Orange spilled on the playing surface and Pascal, with his right hand on blue, left hand on yellow, and right leg on red reached under Freddy, who had all 4 limbs on green, and slipped toppling the two of them over and tearing ligaments and muscles galore – has made the following analysis inconsequential.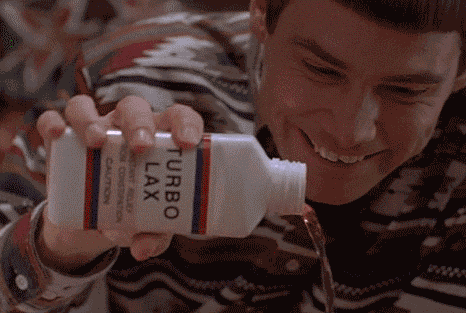 APRIL FOOLS!!!!
Gotchu. Man, you shoulda seen your faces. Priceless.
Everyone's healthy, okay, relax. Yeesh.
~
We might have just seen the very best of the Toronto Raptors on Wednesday.
They took on a well-rested, scrappy Minnesota team who's 10-5 in their last 15 with the 3rd best net rating in that span. They've legit Playoff aspirations and, rightfully, so. Anthony Edwards is a second coming of Jean Claude Van Damme, KAT is borderline All-NBA, and the rest are a bunch of long, Raptors-esque grinders – oh, and Pat Beverley. This was a much-needed win for them in a tight Western Conference.
In the first quarter, the Wolves punched the Raps right in the shiny chicklets: 30-20 Wolfs. It looked to be one of those Toronto's-not-excited-about-a-non-elite-non-Eastern Conference-team-so-let's-give-80%-of-our-best type of a game.
Final 3 quarters: 105-72 Raptors. An absolute smothering.
I knew, deep down, somewhere, in the corners of my acorn-sized soul that if this team's development and execution all culminated simultaneously, they'd be a swarm of Hellish Hellions to play against. Just ask KAT (7/16, 16 pts) or D'Angelo Russell (3/15, 13 pts) how it felt.
And, even still, last night was not perfect by any means. Boucher had a lousy game, Scottie looked uninspired for spurts, and Freddy and Pascal shot 10/30 collectively.
They were close though. That's what matters and most nights that's all they'll need: Pascal orchestrates the offence; Freddy commands the defence. Everyone else falls in rank.
The East better be quivering. No easy outs with these Raps. Whatever happens in the playoffs, either in condolences or congratulations, keep this Toronto Flower Delivery in handy because you're going to need it.
The Skinny
I dunno, man. You want me to go on about Orlando?
Don't we think these teams should just go away by now. Maybe they play the winner of the Final Four or something? I'm just kinda tired of these meaningless games in where we LOSE and shouldn't. Let's just skip to the playoff-style wars we've seen of late against Philly, Minny, Cleveland, and Maine. That's what I'm here for in April.
Don't get me wrong, I love scouting the depths of NBA rosters. I'm just too locked in to Raptors playoff prospects to give a shit. That and I can't watch and wince everytime I see someone fall awkwardly. We're too close now. WHY ARE THERE NOT 15 MASSEUSES WORKING AROUND THE CLOCK ON FREDDY'S KNEE!!?? IT SHOULD BE SUBMERGED IN ROSE OIL AND VASELINE AND ONLY USED IN CASES OF EMERGENCY.
Orlando is tied with the Houston Rockets for the worst record in the league. They're 5-10 in their last 15 including a beatdown of your 2022 NBA Champions Toronto Raptors.
You can't count this team out, obviously. Toronto loveessss playing down to the competition and while Orlando is doing some things right, it is definitely down that Toronto plays.
The Magic are missing their best(?) – at least in potential – player, Jonathan "Fox News" [EYEROLL] Isaac and are likely without Raptors fans' once-upon-a-time Golden Boy, Jalen Suggs.
They're still spicy with Cole "I don't dunk in dunk contests" Anthony, Wendell Carter Jr., Markelle Fultz, and Franz Wagner. If Toronto comes out lazy and indifferent, these young whippersnappers will rip the game right of Toronto's hands.
It's Friday. Orlando party scene is probably pretty tight. Might be a lot of day-to-days (head) from the Raptors. That'd explain all of these slip-ups to the League's dregs.
There's no more F'ing around though. As of now, Toronto is half a game back of Chicago and 2.5 games ahead of Cleveland. With a tougher schedule down the stretch against Miami, Atlanta, and Philly, Toronto needs to win these gimmes to keep themselves nicely outta that treacherous play-in.
Toronto Raptors Results, Lineups & Injuries
Previous Results
Probable Lineup
PF:
P. Siakam, T. Young, C. Boucher, P. Achiuwa
SF:
O. Anunoby, Y. Watanabe
PG:
G. Trent Jr., D. Banton
SG:
F. VanVleet, S. Mykhailiuk, A. Brooks
Orlando Magic Results, Lineups & Injuries
Previous Results
Probable Lineup
SF:
F. Wagner, A. Schofield, I. Brazdeikis
C:
M. Bamba, R. Lopez, M. Wagner
PG:
C. Anthony, M. Fultz, J. Dowtin
SG:
R.J. Hampton, T. Ross, G. Harris
Injuries
Betting Lines
tor
orl
-10
Spread
+10
-550
Money Line
+400

Over/Under

218.5
I want to take the over and the spread. I want to believe Toronto is going to smash this team and take care of business. I want it to be. So I'm doing it.
Raps/Raps/Over.
Bet wisely, friends.