I pity the gambler rolling on Toronto every night. How the Hell do you possibly find any rhyme or reason to these guys?
No Scottie or Fred and we throttle the Hornets? I guess Charlotte is kinda like us in the sense that they're just randomly gonna no-show games. If there is a rhyme to the Raptors, it's in their upcoming schedule:
Charlotte
Chicago
Miami
Atlanta
Miami
Chicago
Atlanta
Charlotte
It's basically a palindrome.
After tonight, 4 games separate the 6 teams between 7th and 12th in the East: Charlotte, Boston, Toronto, Washington, New York and Atlanta.

With their win over the Hornets, the Raptors improve to 8-3 vs teams in that group, and they already own 2 of the tiebreakers (vs WAS, NY)

— Josh Lewenberg (@JLew1050) January 26, 2022
The Skinny
Last time I wrote one of these things on the Bulls, I prophesized that the damn game wouldn't/shouldn't go ahead and LO AND BEHOLD. Coulda saved me 600 words of effort, Adam.
Whatever your stance on fate, Basketball Gods can be cruel caretakers of our sport.
The Chicago Bulls shocked the league with their early season success (currently tied for 2nd in the East). Everyone HATED on the DeMar trade. (We faithful know better than to poo-poo on DDR's game; he's 6th in scoring thus far). Most thought the roster composition was a disaster and that they'd be a lower-tier playoff team at best.
Wrong.
The Alex Caruso and Lonzo Ball acquisitions were genius. DDR is playing First-Team-All-NBA level. Zach Lavine's adapted well to being a 1(A),(B),(C) Alpha depending on the night and their bench has been a pleasant surprise particularly with the sudden emergence of 2nd rounder Ayo Dosunmu.
Chicago started the season 4-1. Then the Bulls' future crown jewel and essential wing defender, Patrick Williams (the "OG" [if you will] of the Bulls) injured his wrist. He may return this season, he may not. A crushing blow. The Bulls persevered.
For the next 30 games, Chicago went 21-9. They managed COVID and injuries and kept on trucking punctuated by b-2-b game-winning daggers by our boy. First, against Indiana:
WATCHING THIS OVER AND OVER
DEMAR DEROZAN GAME WINNER@NBCSChicago | @DeMar_DeRozan | #NBAAllStar pic.twitter.com/nd7NcXDkvq

— Chicago Bulls (@chicagobulls) December 31, 2021
Then the next night against Washington:
https://twitter.com/SInow/status/1477471342156865536?s=20
As I said, though, basketball's overseers can be unkind. Alex Caruso missed a bunch of games with a hamstring injury. Then Lonzo Ball tears his meniscus. Then Alex Caruso comes back and gets wallopped by Grayson Allen who was subsequently suspended for being the filthy player everyone knows he is:
This is the controversial Flagrant 2 foul of Grayson Allen on Alex Caruso that resulted to a wrist injury.

Caruso is set to be out for the next 6-8 weeks which is a tough blow to the Bulls & his fantasy owners.#NBA75#BullsNation #FantasyBasketball pic.twitter.com/3495RxS3CR

— Next Level Fantasy NBA (@NxtLvlFntasyNBA) January 22, 2022
One could construe this as just a hard basketball play, but it's Grayson fucking Allen. That dude has been a big old, desiccated pile of shit for over a decade now.
From his days at [* vomits in mouth *] Duke to Summer League to the NBA, he seeks to injure. I am pretty willing to bet he was one of those kids torturing animals and playing with matches at night. He has some sociopathic tendencies in his game. Watch the sheer volume of cheapness in his early basketball career:
Okay, Gray has nothing to do with this piece, but it's hard to avoid talking about assholes. Anyway, Caruso broke his wrist and is out for several months. Chicago, without its three best defenders, is in trouble. Zach's missed some time too, but you can see the impact of their absences.
Since December 26th, Ball and Caruso have missed 11 and 15 games respectively – they haven't played together during that time. They're 10-7 in that time, but their best wins have been against ATL (twice) and CLE. The rest of their opponents were compost scraps.
My point, again: they're in trouble.
Pre December 26th, Chicago had the 7th best offensive rating and 9th best defensive rating. Since, 11th and 21st. They were once allowing 106 points per game. Now, they hemorrhage 113.
Since that fated Boxing Day, they seldom get to the rim and are shooting the 5th lowest number of 3s a game. That's no surprise with Nikola Vučević and DeMar DeRozan running show (Zach missed the last 5 games) – mid-range Gawds. That said, the threes they take they hit. So, don't leave 'em open.
Freddy and Scottie are hopefully back. Let's make these guys uncomfortable:
Nurse says VanVleet and Barnes will travel on the team's upcoming road trip. Birch is making progress but is still "a ways away". Raptors are in Chicago tomorrow, then head to Miami and Atlanta.

— Josh Lewenberg (@JLew1050) January 26, 2022
Go-go Gadget Raptors full-court press: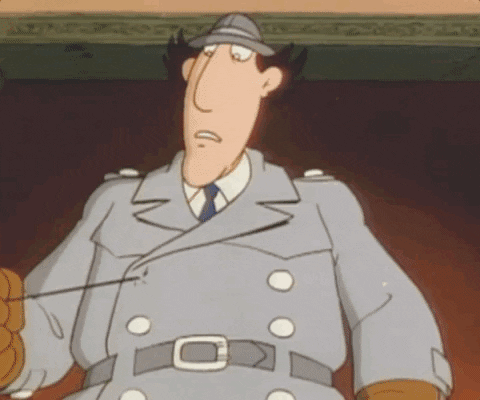 Game Info
Tip-off: 8pm EST | TV: TSN4, TSN5, BSSUN, TSN | Radio: TSN 1050
Toronto Raptors Results, Lineups & Injuries
Previous Results
Probable Lineup
SF:
O. Anunoby, S. Barnes, Y. Watanabe, J. Champagnie
C:
C. Boucher, P. Achiuwa
PG:
F. VanVleet, M. Flynn, D. Banton
SG:
G. Trent Jr., S. Mykhailiuk, I. Bonga
Injuries
Fred VanVleet, SG
–
Day-To-Day
Scottie Barnes, SF
–
Day-To-Day
David Johnson, PG
–
Out
more
Johnson (COVID-19 protocols) won't be available for Tuesday's game against the Hornets
Khem Birch, C
–
Out
more
Birch is expected to be out for 10-14 days after recently undergoing nose surgery, Blake Murphy of The Athletic reports.
Goran Dragic, PG
–
Out
more
Dragic (personal) remains out for Monday's game in Miami, Blake Murphy of The Athletic reports.
Chicago Bulls Results, Lineups & Injuries
Previous Results
Probable Lineup
PF:
DeMar DeRozan, T. Brown Jr., A. McKinnie, M. Hill, T. Cook
C:
N. Vucevic, T. Bradley, M. Simonovic
Injuries
Betting Lines
tor
chi
+4
Spread
-4.0
+145
Money Line
-170

Over/Under

219.0