What the HELL are we doing here?
Every time I finish a sentence there's a new Raptor in protocols.
Champagnie has also been ruled out for tomorrow's game in Chicago with a non-COVID illness, so here's the Raps updated injury report:

Questionable: Birch.
OUT: Siakam/Banton/Trent/VanVleet/Flynn/Barnes/Achiuwa (protocols), Champagnie, Johnson (calf), Dragic (not with team)

— Josh Lewenberg (@JLew1050) December 21, 2021
There's 10.5 – Khem's a '?' – players available tonight half of whom have been Raptors for, like, an hour.
The Bulls are less affected with only Zach LaVine, Ayo Dosunmu, Alize Johnson, Devon Dotson, and Matt Thomas in protocols. That's small potatoes.
The NBA prides itself on not being the NFL and yet here we are choosing to play games, endanger players, knowingly spread the virus, and put a product on the floor that is – no offence to 10-day contractors – very, very sub-par. How Goodellian. The NHL's shutting things down, so it's not like it's not feasible.
Among the many concerns about the Raptors getting on this plane and playing: How confident are they that those 6 players who are testing negative today will continue to test negative tomorrow? This team is in outbreak and shouldn't be going anywhere, let alone playing basketball.

— Josh Lewenberg (@JLew1050) December 21, 2021
A much more sophisticated Katie Heindl expounds upon the outrage in a deeper, more acute way. But if (A) players' health is at risk, (B) the outbreaks are not contained, and (C) the product is not high quality then can we rationalize any other conclusion than:
PROFITEERING>UNIVERSE ?
I get players need to get paid. But, not to get all Marxist or whatever on you, that's a nicely simplified argument for someone who's got money threatening someone who don't. If most other superfluous industries are shutting down to protect their employees and limit spread thennnn…?
Adam's Captain Obvious response is:
On @espn with @malika_andrews , Adam Silver says he has difficulty understanding what logic would be in pausing the season. "This virus will not be eradicated, so we have to learn to live with it."

— (((Eric Koreen))) (@ekoreen) December 21, 2021
Ya, we know, Adam. We know.
The Skinny
Speaking of people who don't have money.
CALL IN THE REPLACEMENTS!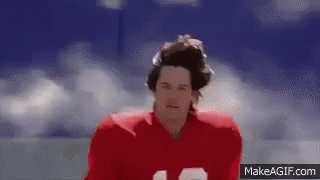 The League is allowing teams to fortify their rosters with G-Leaguers and near-NBA talents in order to meet a minimum 8-player requirement for teams to participate in games.
The Raptors went ahead and signed:
Juwan Morgan
The Toronto Raptors plan to sign forward Juwan Morgan of NBA G League Maine via hardship, sources tell @TheAthletic @Stadium. Morgan is the third call up out of the Boston Celtics' affiliate in the last day.

— Shams Charania (@ShamsCharania) December 20, 2021
Brandon Goodwin
The Toronto Raptors plan to sign guard Brandon Goodwin of NBA G League Westchester on a 10-day hardship, sources tell @TheAthletic @Stadium.

— Shams Charania (@ShamsCharania) December 20, 2021
Nik Stauskas
Toronto is calling up Nik Stauskas of @NBAGrandRapids from the @nbagleague, league sources say.

More NBA from me: https://t.co/LGN9cV7Dif

— Marc Stein (@TheSteinLine) December 20, 2021
Tremont Waters
The Toronto Raptors plan to sign guard Tremont Waters to a 10-day hardship deal, sources tell @TheAthletic @Stadium. Waters has been playing for NBA G League's Wisconsin Herd.

— Shams Charania (@ShamsCharania) December 21, 2021
D.J. Wilson
The Toronto Raptors are signing forward D.J. Wilson on a 10-day hardship deal, sources tell @TheAthletic @Stadium. Wilson, the No. 17 pick in the 2017 NBA Draft, has averaged 13.9 points and 9.7 rebounds for G League's OKC Blue.

— Shams Charania (@ShamsCharania) December 22, 2021
You know what that means…
IT'S THE SCOTTIE BARNES SHOWWWWW.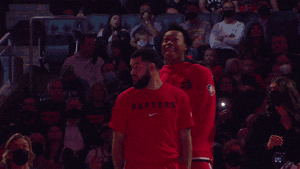 …oh Jesus, I go back to Twitter and, now, Scottie and Precious are in protocols…
Okay, well throw that out the window.
Cue the OG show.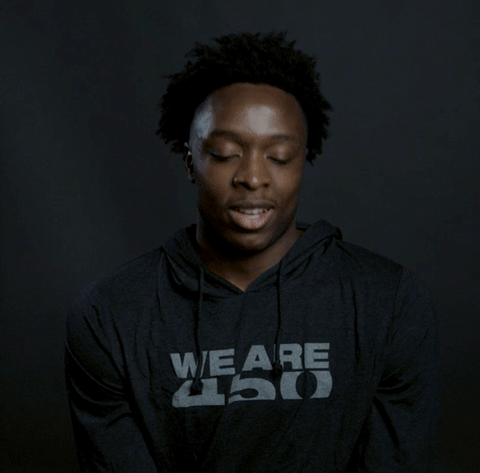 I'm a little less thrilled by that prospect. OG's just come back from the hip-pointer. Not sure he's in a position to carry the load.
But who else? Svi's the only other guy who can really create for himself. He's gonna get the green light. So will…Boucher…Whoopee.
I'm excited to see Bonga get minutes(?) – I'm asking myself as I say that. He can playmake when he's given the confidence and allowed to carry the ball. Though, that's only been against G-League talent thus far.
I fear Yuta will not meet your expectations. He's a classic roleplayer that catalyzes good lineups but struggles to do the heavy lifting for bad ones.
Okay, summed up this team in a paragraph or two.
Do I have to tell you about the new guys too?
What's the point? I bet this game's canceled in the next 12 hours.
Not that I'm not happy to, I'm just cynical is all.
Tremont Waters is a baller. You gotta be if you're listed at 5'9″ (that's probably generous). He's a Freddy V-lite minus the strength and elite shooting. He's frisky; no careless ballhandling around him. He'll knock down the three when he's open and will have no problem organizing the offence.
You can learn more about Brandon Goodwin – a SPARKY SPARK plug – and Juwan Morgan from our boy Manny Rao.
For anyone familiar with Team Canada, you know Stauskas is a Canadian Sniper. Honestly, if Matt Thomas has a job, I'm pretty shocked Nik doesn't. DJ Wilson's another Masai-dream. He's 6'8″ with a 7'3″ wingspan and can jump outta the gym. That's bout it.
In basketball terms, it's a tough time for the Raptors to lose half their roster. Everyone was just starting to get healthy; they mightttt have had some momentum building.
Game Info
Tip-Off: 8:00pm EST | TV: SN1; NBCS-CHI | Radio: SN 590
Toronto's lineup
Khem Birch is questionable. Justin Champagnie (non-Covid illness) and David Johnson (calf) are out. In Protocols are: Fred VanVleet, Malachi Flynn, Gary Trent Jr, Scottie Barnes, Precious Achiuwa, Pascal Siakam. Goran Dragić is still in the Balkans.
PG: Isaac Bonga (Ya, that's right, point guard), Brandon Goodwin, Tremont Waters
SG: Svi Mykhailiuk, Nik Stauskas
SF: OG Anunoby
PF: Yuta Watanabe, Juwan Morgan
C: Chris Boucher, DJ Wilson
Chicago's lineup
Troy Brown Jr. (conditioning) is questionable. Derrick Jones Jr. (hamstring), Patrick Williams (wrist), and Alex Caruso (foot) are out. Matt Thomas, Ayo Dosunmu, Zach Lavine, Devon Dotson, and Alize Johnson are Protocolled.
PG: Lonzo Ball, Mac McClung
SG: DeMar DeRozan, Coby White
SF: Javonte Green, Alfonso McKinnie
PF: Tyler Cook
C: Nicholas Vučević, Tony Bradley, Marko Simonović
The Line
Moneyline: Raps +320
Spread: Raps +9
Over/Under: 210
Adon's Wisdom: This has cluster F written all over it. I'd be hammering the Bulls.
Picks: Bulls/Bulls/Over