We're at the 48-hour mark until Game 1.
The points of my body where skin meets skin are perpetually moist now. I'm nervous, excited, adamant, insecure, and whatever else types of feelings make you sweat. I'm those.
I CANNOT WAIT.
I took the liberty – HEYOOO – to reach out to some fellow Blog Boys down in Philly to get a sense of their sweaty pits situation and hit up Fansided's Philadelphia 76er blog, The Sixer Sense,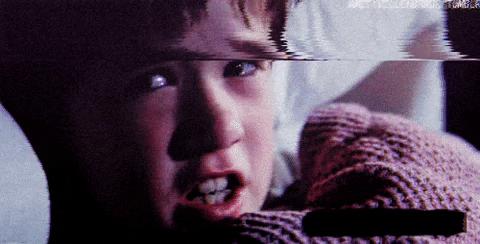 (Get it? Sixer Sense?)
and asked that Co-site Expert, Christopher Kline, who is my kind of worry wart:
Let's just say the Raptors are not my ideal first round matchup

— christopher kline (@KlineNBA) April 3, 2022
and voice-over artist and podcaster for the site, Uriah Young (you can check him talk 76ers/Raptors on Clubhouse), answer a few of my questions – all in the name of empathy and calming my own Goddamn nerves.
*The following was provided via written response.
Question 1
Who – sneakily (we're already afraid of Joel Embiid and James Harden) – should the Toronto Raptors fans be most afraid of in this series and why?
Christopher:
If we're DQ'ing Embiid and Harden, then Tyrese Maxey is the guy Toronto fans need to be aware of.
He's not just a good second-year guard. He's making the star leap, at least offensively, and he's going to have a lot on his plate for a team with poor depth.
The Raptors don't really need to worry about anyone on the Sixers' bench, and Tobias Harris is a known quantity at this point, for better or worse. Maxey has been the Sixers' third best player since the Harden trade, he's thriving both with and without Harden on the floor, and he's easily the Sixers' greatest source of speed and athleticism on the perimeter. He's only 6'2″ and is not very reliable on defense (I expect the Raptors to hunt him pretty relentlessly on switches), but Maxey has played big minutes all season and his energy level never wavers.
The dude should probably win Most Improved Player – he works way too hard and cares way too much. There's a lot of concern about Harden maybe not showing up. The bench is bad. But Maxey is going to bring it 100 percent. It might not be perfect, but he's due for some highlight moments on the biggest stage.
If the Raptors spend too much time worrying about Embiid and Harden, this could end up being Maxey's official leveling-up party.
Question 2
Who – sneakily (I'm assuming Pascal Siakam is on your radar already) – are Philadelphia fans most afraid of in this series and why?
Christopher:
I'm pretty worried about the whole team, frankly.
Harden has struggled to beat guys off the dribble all season and the Raptors basically start five high-level perimeter defenders who can switch and contain the point of attack. I am not expecting Harden's greatest basketball in this series, to be blunt.
VanVleet probably doesn't get the star credit he deserves [Adon: AH-MEN, BROTHER], but he's on everyone's radar. Barnes might win Rookie of the Year, and Gary Trent Jr. is probably the "weakest" link of a rock-solid starting five. So my pick here will go to OG Anunoby.
He has been hurt on and off all season, much to the dismay of my fantasy team, but when he's healthy he's a beast. He's going to put Tobias Harris in the hurt locker more than once I expect. Anunoby is big and strong offensively, and then on defense he can hold down the fort as well as anyone. The Sixers don't have that Tatum/LeBron-type wing Anunoby is built for, but again, he'll probably do just fine putting the clamps on Harris.
Question 3
What is a statistic or data point you think is vital to the series, for either or both teams, that you're keeping an eye on?
Christopher:
I think in general, the Raptors' pace, offensive rebounding, and transition offense are all areas of concern for the Sixers.
An athletic, switchy defense that forces turnovers is not the ideal matchup for the Sixers, who lack athleticism on the perimeter. Length can give certain Sixers trouble (Harden, Maxey, Green, Niang) and the Sixers' transition defense has been in turnstile-mode all year, so those turnovers will probably result in Toronto points if/when they happen.
The Sixers have been weak on the glass all season, especially since the Andre Drummond trade. We've already seen Toronto murder Philly on the offensive boards this season.
Uriah:
Philly leads the league in free throws, making 19.6 per game. The Sixers will feast from the line, and as a result, the game will slow down, which favors the Sixers.
For Toronto, their offensive rebound ranking (2nd in the league) will be a problem for Philly, who is not that great on the boards. The Raptors have some athletic wings who can really get up, while the Sixers lack the personnel to match Toronto's bounce.
Question 4
Rank who screwed over Philadelphia the worst from most to least:
Kawhi Leonard
Ben Simmons
Jimmy Butler
Paper-Airplane Collars Bryan Colangelo; and
[future disgruntled] James Harden?
Christopher:
Bryan Colangelo –

How much time do you have? You wanna talk about Elton Brand next?

Ben Simmons –

I am notoriously kind toward Ben for a Sixers guy. I see it from his side more than most. But yeah, come on.

Kawhi Leonard – Doink. F—.
Jimmy Butler –

He was right.

James Harden –

Gotta keep the faith. 
Uriah:
Kawhi (who TRAVELED on that final play in game 7)
Ben Simmons
Bryan Colangelo
Butler – he did not screw over the Sixers because he was turned off by coaching and management.
Harden – he is a situation where we must wait and see.
Question 5
If I were sitting in the nosebleeds and really wanted to heckle a 76er, who is most susceptible to my jeering and what should I say?
Christopher:
I'd say you could heckle Matisse Thybulle about his vax status but he won't be there.
No one on Philly feels particularly susceptible to jeering these days, but definitely do not heckle Georges Niang or he will bury a 3 in your face.
Uriah abstained from answering this question.
Question 6
You're on a Raptor site, so Philly fans aren't likely to read this. Truly, who do you got winning this series, in how many games, and why?
Christopher:
Please do not consider this the consensus opinion in Sixersland, because it is not. But the Sixers have a lot of red flags and the Raptors feel like the more connected, well-rounded team.
I'd trust Nick Nurse over Doc Rivers any day, I'm not mentally prepared for the inevitable six-point Harden performance in Game 1, and the Sixers tend to crumble into powder whenever Embiid sniffs the bench. The Sixers can win, and traditional logic would suggest the Sixers are favorites, but I don't know.
I'm struggling with it.
I don't feel good.
Raptors in seven.
Sigh.
Uriah:
Sixers in 5 games.
Toronto is a good team, but the Sixers have the best two players in the series in Embiid and Harden. Nick Nurse is a better coach, but Joel will dominate the paint and be determined to advance his team.
Also, Tyrese Maxey will be a dark horse player you won't see coming. Expect his star to launch as I foresee him averaging 24 points a game in the series.
~
There you have it: Chris is as sweaty as I am; Uriah's dry as a desert in a drought.
Cheers to you both for taking the time to answer my queries.