*All data is prior to January 6th games
Five Things has become a weekly affair. Hurrah! Hooray! Hazzah!
Let us commence.
     1. @FredVanVleet #NBAAllStar
This has to go to the top of the column. If you're going to get distracted at work by stupid, yet very adorable puppy videos on Instagram [guilty] or 10-minute battles of wit on chess.com [guilty] at least do the following first:
Submit @FredVanVleet #NBAAllStar into the Twittersphere.
I scream, you scream, we all scream to vote @FredVanVleet into #NBAAllStar

⭐️ 1 RT = 1 VOTE ⭐️ pic.twitter.com/2jpkJknHUW

— Toronto Raptors (@Raptors) January 4, 2022
Fred, IMO, is more deserving than any guard not named DeMar DeRozan. That includes Trae Young: an offensive wizard, a crap skewer on defence, and leader of a team worse than Toronto.
Trae's probably going to get a starter spot. Darius Garland, James Harden, Jrue Holiday, LaMelo Ball, and Zach Lavine are all deserved, but none have performed at the elite level as Fred on both ends of the floor.
Fred VanVleet this season:

20.9 PPG
5.0 RPG
6.7 APG
3.5 3PG (3rd in NBA)
All career-highs

The Raptors are outscoring opponents by 5.9 per 100 possessions with FVV on the court. Outscored by 14.6 with him off. That 20.5 net difference is 2nd in the league to Jokic. pic.twitter.com/b8t4OgybFU

— StatMuse (@statmuse) January 4, 2022
Only Fred and Harden average more than 20 points, 5 assists, 4 rebounds, and 1 steal. Fred does it more efficiently than James with fewer turnovers, less usage, and a higher net rating.
Not to mention Fred's 7th in steals and 1st in deflections typically guarding the opposing team's best guard – only Jrue can boast such two-way supremacy – and denying bigs at the rim:
Get that… pic.twitter.com/NZR96MtB0B

— Raptors Republic (@raptorsrepublic) January 6, 2022

(…gahbaje oudda heeya).
On top of all that, FVV works so friggin' hard with purpose. Watch him bat-outta-hell seamlessly to the Yoink:
Then, in a total of 5 seconds, he fights over a screen, stunts, closes out – all without a microsecond of hesitation – then grabs the board and gallivants off at full speed in transition. No biggie.
Elite.
I'll stop there. Lou's made the argument clear. Read that. Memorize it. Bleed it. Then when your numbskull friends go on about Trae or Ball, you'll be ready.
Nekias Duncan – hallowed analyst amongst NBA hipster nerd brethren across the world – of Basketball News also went out of his way to write a whole All-Star argument for Freddy. Read it and bleed it too.
We're gonna have to bust our asses to get Freddy to Cleveland. The first round of voting results just came out:
This system is brokennnnn. Klay and Kyrie …. Aldridge….Rose….Freddy 10th…no Pascal
Fans are dumb and biased why do we let them have a say? https://t.co/W4Tj60OJV8

— The Gentle Watch (@AdonMoss) January 6, 2022
Fans are dumb [except us of course]. Go to Twitter and tweet:
@FredVanVleet #NBAAllStar
All Star Fred VanVleet https://t.co/FFuvyLsjrD

— JJ Redick (@jj_redick) January 5, 2022
     2. Gary the Poser
I'm a sucker for showmanship.
It's not easy to accomplish. To tow that oh-so-thin line of performance|arrogance is difficult before a vast audience of critical eyes.
Gary does it perfectly. Should be no surprise, I've talked about his avant-garde fashion sense already.
A reminder: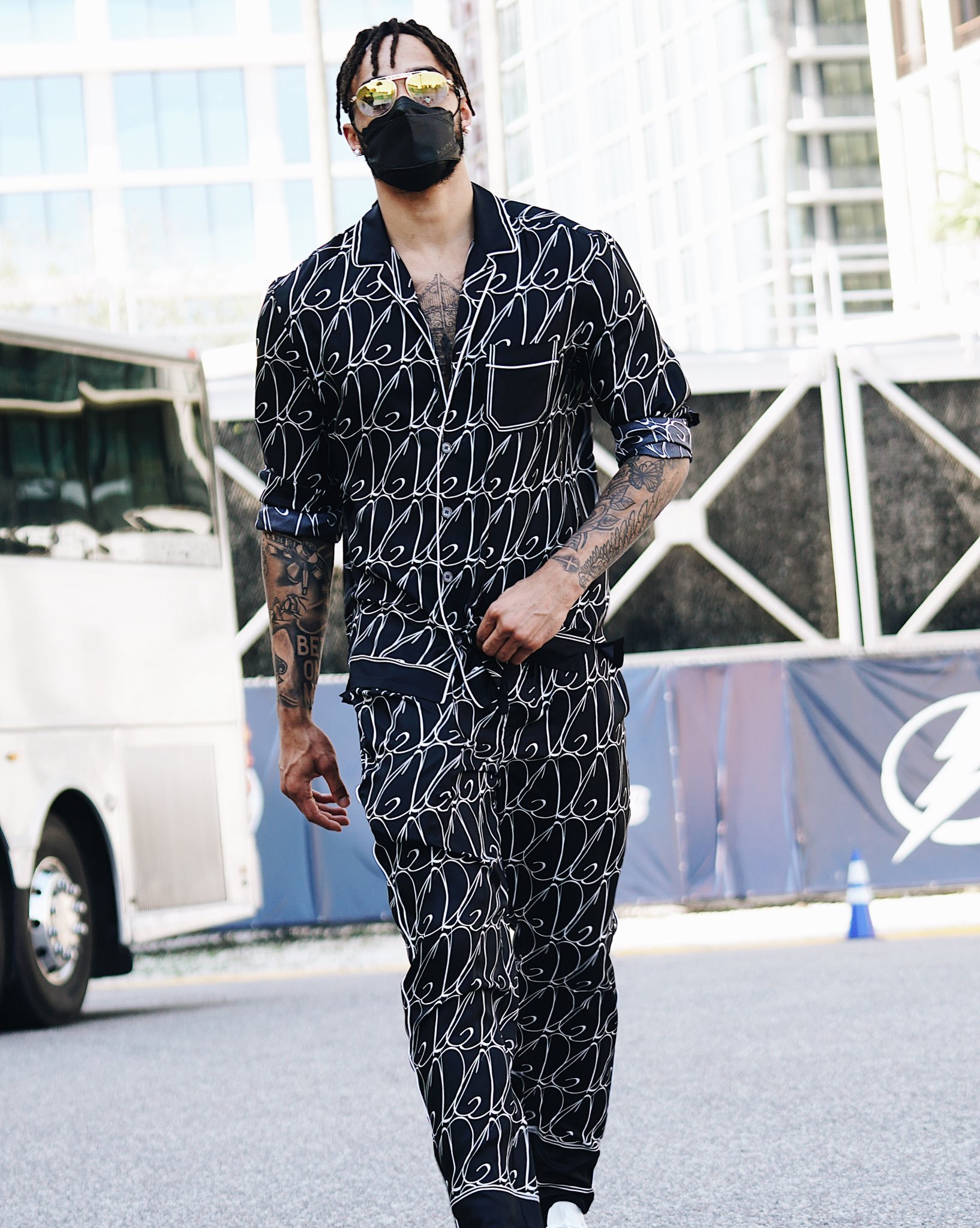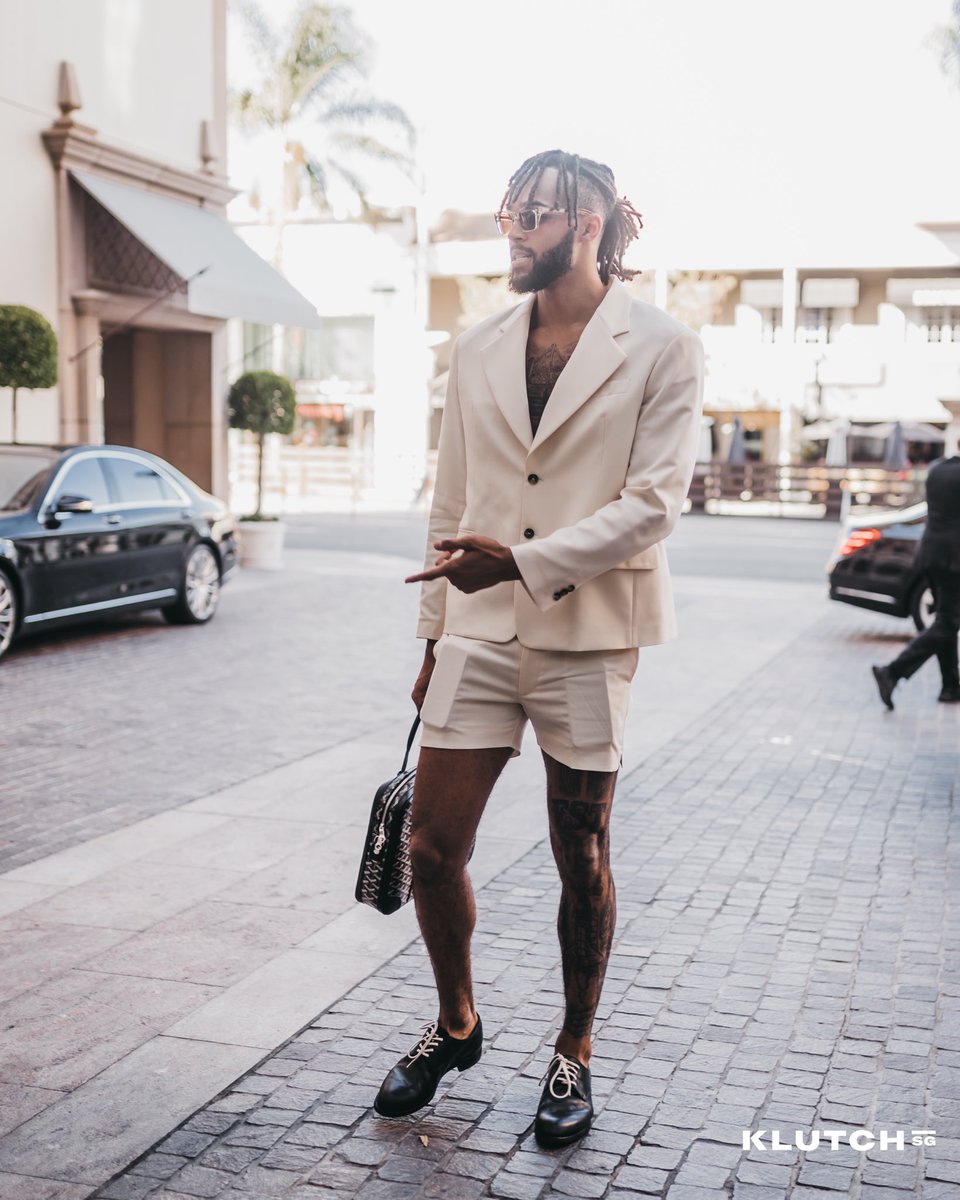 In-game, that flair|cockiness threshold narrows all the more. Braggarts begone! Crowdpleasers (even more daring in a crowdless arena) remain!
Not a worry for Gary, he's got performer DNA. He's hilarious AND endearing.
The best part about it is Gary acts not on his own behalf, but on those of whom he assists.
Gary Trent Jr x Precious Achiuwa 💥

Y a du trafic dans le ciel de Toronto ✈#WeTheNorth #RTZ pic.twitter.com/PwdJd6nZoC

— Scary Gary 🇫🇷 (@ScaryGaryFr) December 19, 2021
Gave me People Elbow's vibes.
(Man, I forgot how scintillating The Rock was at the peak of his powers. I just got chills watching that).
Staying with the wrestling analogy, Gary celebrates like his tag team partner is about to fly off the top turnbuckle for a finisher:
🗣 "Check this out!"

Gary Trent Jr. lobs it up and Chris Boucher throws it DOWN!@Raptors up in Q3 on NBA League Pass ⤵https://t.co/V0kkYEn6W6 pic.twitter.com/dX2vFTmSTj

— NBA (@NBA) December 19, 2021
This next one's so subtly indulgent.
Gary holding the pose on the pass to Fred for three pic.twitter.com/IfljuouUkF

— Vivek Jacob (@vivekmjacob) January 5, 2022
Gary leads the charge, penetrates – this should be a good time to note Gary's improved playmaking, Samson Folk analyzes that in detail, and his general unselfishness; Gary swings the ball so much more freely and willingly these days despite the opportunity to heave a half-decent open shot – and finds FVV on the spot-up.
Coaches would hate that a guy so deep in the lane calcifies into a statue watching his teammate – not the ball, his teammate – shoot instead of crashing the boards or retreating on transition.
He knows Freddy's hot; his inaction honours it. I love that shared confidence.
     3. Free Throw Antics
It's always enjoyable to see personality – namely, silliness – out of players in-game.
Svi misses a free throw – grrrr I don't love that Toronto's 21st in free throw attempts and 21st in free throw percentage. I assume Svi's routine – every player's got a free throw routine, helps with muscle memory and concentration – between free throws is to lean towards his two teammates for daps and lean back for daps.
FVV and OG, as you see at the start, are off gossiping in the corner, probably, about how badly Ibaka played or how awkward a homecoming video is with no fans, especially, when the welcomed player doesn't even acknowledge its existence because he's playing so badly. Svi looks back to get his daps; no one's home.
Los Angeles Clipper's rookie, Keon Johnson, nobly offers his hand in turn. Svi rudely ignores it.
Pascal can relate to Keon.
The boxscore says Pascal Siakam had 7 assists but he should get another for alerting Toppin that his teammate was waiting for a dap pic.twitter.com/VmXz83srrc

— Amit Mann (@Amit_Mann) January 3, 2022
He sees Kevin Knox looking for his New York Knicks teammate, Obi Toppin's, hand, after a free throw. Obi's admiring his 19/6/6/2/1 on the jumbotron and totally ignores Knox' plea for acknowledgment. How dare he? That was only Knox' 10th game played and 10th free throw shot. He deserves the props.
     4. Pascallywag
It's hard for me to write a single negative thing about Pascal. To be fair, I already wrote about why Pascal deserves an All-Star nomination. Since writing that, Pascal's gone 4/6 from three, averaged 26/9/6 and 1.5 steals in 2 games. It's almost as though I've inspired him! I have, haven't I? Obviously he reads everything I write, right?
I kinda hope he doesn't read this then.
It's not that I'm mad, I'm just concerned. The parental kind of criticism. Like, picking your nose is fine, but you probably shouldn't – or at least do it when no one's looking.
Pascal's one of 30 dudes in the league to average at least 3 personal fouls a game. He's technically 6th by a few decimal points. It's not ideal.
Pascal is the Raptors' best creator – Samson Folk, just yesterday, wrote about his burgeoning game. He 1/4 of the team's usage and 1/5th of their assists percentage; the team is +10/100 possessions with him on the floor.
Some fouls are inevitable. Pascal is integral to Toronto's defence both as a primary 1-on-1 defender and as a rotator and helpsider. That said, every game Pascal seems to get a silly one or two and does so early, he averages the 14th most first-half fouls.
"He's got to stay on the floor for us," Nurse explained last month, "You can't put yourself in situations so they call them on you. You've got to be a little more cognizant. Once you get the first one early in the game, you don't want to get the second one in the first quarter because now you're in a little bit of foul trouble. You can't get the third one in the first half."
That has exponential impact further down the line. A premature substitution, a deeper bench rotation, greater defensive pressure on your teammates, less aggressive defence, laxed helpside, tempered hustle, greater vulnerability at the offensive end (smart defenders will look to draw that offensive foul and really put him in a bind), and so on, and so on.
Pascal has already fouled out twice this year and played 10 games with 4 or more fouls. That affects strategy and playing time. Bench time is rest time. Not hide from the Refs time.
     5. The Lone Masai
This is absolutely iconic.
This wide shot of Masai Ujiri is actually hilarious pic.twitter.com/A8DZljQZ8E

— Libaan Osman (@libaanstar1) January 2, 2022
A generational photo. Titles abound:
"The Show Must Go On"
"Canada Cares"
"Masai the Magnanimous"
"How terrifying must it be to be playing right now on a 10-Day Contract with the only person in the stands being the guy who holds your next cheque?"
This engenders gloom, for sure. No fans means Global Pandemic: Round X. So, that sucks.
But I see glory. A metaphor for a modest, peerless leader sitting (in his ebony tower, as Michael Scott so inappropriately terms) at the height of his power.
Don't buy it? Read Tyler Tynes' recent GQ article on Masai and tell me otherwise.
According to Tyler, Masai "barely watches the Raptors in public, opting for a burgundy couch in the arena's basement with the video crew."
Masai was there for the moment. On purpose. To send a message. To whom and for what purpose?
I'll leave that to your imaginations. I'm banking on some sort of subtle fuck you to Doug Ford. Recall:
Masai Ujiri not giving a flying f*ck who Doug Ford is just made my day. #onpoli #DougFord #RaptorsParade #Raptors pic.twitter.com/4UpAvvncy2

— Adam Lockett (@AdamLockett34) June 17, 2019
"If I come out and speak or say something," he [Masai] tells me [Tyler], "it's for a reason."