Toronto got a big ol' dose of its own medicine last night in Miami.
Aggressive doubles.
Crowded paints.
Zones.
Full-court press.
The works.
What Toronto did to Giannis and Milwaukee the other night – forcing Giannis to make quick decisions at awkward moments in the paint – Miami did to Pascal, Freddy, Scottie, and OG on Monday. They, like Toronto, were willing to let lesser shooters take better shots and live with the consequences.
No surprise from these two teams. Guess who gives up the most corner 3s in the league? Miami. Guess who gives up the 2nd-most? Toronto.
Not that I've an Erik Spoelstra brain or anything, but I'd have done the same. Toronto's offence is built on the backs of 4. Take away some or all of that and suddenly Toronto's gasping for easy scores.
The scheme severely affected Fred VanVleet. Perhaps, it was deployed with him most in mind. As Freddy goes, thus far, Toronto goes. They would live with his deep, pull-up 3s. If he's gonna hit Curryesque type shots, there's not much one can do anyway. They were not, however, going to allow Freddy to slice&dice the lane.
Stupid, sexy Erik.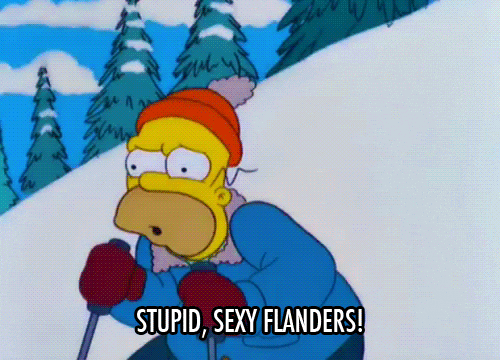 Freddy shot 16 of his 17 shots from 3, took 2 free throws, and had 4 assists and 5 turnovers – more TOs than the previous 3 games combined.
Credit to Gabriel Vincent making Freddy work (I will take a moment to highlight that last year I noted Vincent as a potential next-Freddy, and he looked somewhat the part tonight), but it came down to Freddy being blood in the water and Miami piranhas.
Like, my God. Watch any of those 4 plays. The moment Freddy gets by the first line of defence, at least 2 Heatrons(?)/Heatrites(?)/Heatians(?) immediately swivel and blitz. Freddy made some atypical errors. Can you blame him with 3 stormtroopers bumrushing him at every step?
Scottie and OG had their own challenges. They both like to get their 1-on-1 post-ups. Few dudes are equal to their combination of strength, height, and quickness down low. OG one dribble forklifts opposition into the first row; Scottie playmakes in the treetops or simply leans up and over them for a plop of a 5-footer. Neither, though, do well with sudden pressure.
Scottie gets away from the trap and throws up a no-no duck in the middle of the lane that luckily finds a cutting OG who subsequently swings it to Precious. Miami will live with that result all day.
Toronto ran a post-up for Scottie two plays later and he scored, mostly because the double was late. A play after that, OG has Gabriel Vincent to his lonesome. A fierce double comes again and OG barely holds on. Freddy relocates for the release valve 3 and bangs it.
Miami didn't always double. Scottie missed a couple of easies and scored a few too. He manhandled Duncan Robinson right at the start of the game.
I have a feeling we're going to see a lot of this pic.twitter.com/NoCVnhFiJ7

— Raptors Republic (@raptorsrepublic) January 18, 2022
Miami didn't tolerate that for long.
Sometimes the double didn't always work either. OG had a tight rope walk into the lane and finished with a little floater. Nonetheless, the aggression kept Toronto from finding their bread-and-butter easy looks.
Pascal didn't really have all that much of a problem with Miami's defence. When they didn't double him: P be sizzlin'. When they did, his height and handles privileged him with options galore. He ended up with 10 assists  – tying his season-high from the game before – and 0 turnovers.
Players to record 10+ assists, 5+ steals with zero turnovers in the last 10 seasons:

Pascal Siakam

that's it, that's the list. He's the 1st player to do this since Jameer Nelson in 2009.

— keeks (@keerthikau) January 18, 2022
This is a good example of Pascal's vision and the vulnerability of Miami's defence:
https://twitter.com/raptorsrepublic/status/1483266106802515974?s=20
Tyler Herro leaves OG to double Pascal. Max Strus has the responsibility of monitoring both OG and Scottie. Great distraction by Boucher, too. His cut forces Strus and Dedmon to pinch. Strus recovers thinking OG is probabbbbbly the target (that's playing the odds right). Scottie could stay in the dunker spot, but knows Pascal probably can't see him. He leaks to the corner and booyah grandma. Perfect crosscourt zip.
Scoretie Barnes in the house pic.twitter.com/3XjUMPHuKQ

— Raptors Republic (@raptorsrepublic) January 18, 2022
Again, Pascal attacks, Herro comes over and Scottie finds the exact moment to cut. Pascal's ready for the double and for Scottie.
Precious does the same as soon as all 5 Heat tend to Pascal:
https://twitter.com/Raptors/status/1483253800500662281?s=20
And, one last one, just because we should honour how great Pascal is passing these days. Plus, it's a fitting segue. Another double comes on the P&R, and Pascal wire transfers a fiat pass to a rolling Boucher.
BOUCHSTRUCTION pic.twitter.com/Nqsq4lU7rn

— Raptors Republic (@raptorsrepublic) January 18, 2022
In all this scheming, Miami certainly didn't account for Precious and Chris. They were afterthoughts. I can imagine Erik and his staff deliberating tactics over a kale and broccoli smoothie when a low-level, but confident assistant-to-the-assistant coach pipes up and asks: "What about Precious or Chris Boucher being wide open?" and Erik and his coaches all look at each other, pause, and break out in uncontrollable laughter.
They, obviously, concurred that should these two kill us, they won't, but if they do: so be it. I'm sure these two plays were well beyond their realms of consideration:
Just as we all predicted, Chris Boucher is torching the Miami Heat pic.twitter.com/7LQgDZPi7R

— Raptors Republic (@raptorsrepublic) January 18, 2022
Precious looking positively silky pic.twitter.com/m2rVacO73s

— Raptors Republic (@raptorsrepublic) January 18, 2022
Boucher, especially, hurt Miami with his 2/4 3-point shooting, wide receiver routes, and rebounding.
I will note that another way to beat a hyper-aggressive defence – or any defence for that matter – is to not let them settle. Miami happens to not be so great at transition defence; they rank 24th in points allowed per 100 possessions in transition. Toronto outscored Miami 20-4 in fastbreak points. Chris Boucher accounted for several.
An additional way to beat up a team that doubles or plays zone is offensive rebounding. Precious and Boucher each grabbed 6 of Toronto's 15 OREBS. If you can't be the guy that hits the open 3 then cut, if you don't get the pass, you'll be there for the rebound. They both did a good job of that.
Miami tried its darndest to dictate this game by forcing Toronto's players to give up the ball or, at least, make things difficult. Toronto lost, but that's more a roster issue than a how they played issue.
Toronto adapted and, for the most part, excelled. An indicator that the Raptors' recent success – yes, I am including the losses to the Suns and Heat as success – is not a result of hot shooting or anomalous All-Star play from Freddy and Pascal. Their ability to, as Jack would say, "bend, but not break," is a testament to their growth and near-future potential.
Other Notes:
TSN Turning Point: with 57 seconds left, down 3, Pascal rips a defensive rebound and sprints down court with Scottie at his side. He passes to Scottie and heads to the hoop expecting a bounce pass or lob or something. Scottie hesitates and is fouled. Pascal holds his hands up in contempt. Major brain fart by Scottie. Toronto turns the ball over on the next play, PJ hits a corner 3 and brags about it like he's done anything else that's remotely meaningful in the game. Ball game.
Scottie doesn't look right on D. I'm worried that knee has affected his lateral quickness. He did a couple of 360 spins after getting totally burned to try and stay in the play. Not a good look.
Battles of attrition require players. Lots of them. Miami's 4 bench players scored 37 points led by Herro's 23. Boucher was Toronto's bench. He also had 23. That was it. Justin Champagnie played fine, but he dislocated his finger and was done after 9 minutes of play. Fascinating that Nurse chose to go with no one once Justin left the game.
Both Nurse and Siakam acknowledged the 6 guys' major minutes:
on playing only (really) 6 players tonight, Nick Nurse says "I know that's a lot of minutes for those guys but I felt comfortable." Says he liked all 6 tonight who played, and wanted to keep Precious out there. Didn't feel a need to try anyone else, Nurse says.

— Oren Weisfeld (@OrenWeisfeld) January 18, 2022
Pascal Siakam says the Raptors are young and have the legs to play a lot of minutes like the 6 of them did tonight. Says he thinks he's good in terms of his fatigue level, and he wants to be out there.

— Oren Weisfeld (@OrenWeisfeld) January 18, 2022
That's fine. These guys think they can play for infinity. Go ahead.
To me, though, it's less about volume and more about the lack of diversity. Duncan Robinson was too pinner to handle Toronto's forwards so out he went and in came Strus who gives them more burly without forgoing shooting. Gabe Vincent starts in place of Lowry and you barely notice Kyle's absence (I obviously don't mean that; my heart screams itself to sleep at night thinking of Kyle's absence). Jimmy and Bam struggle, and in comes the spritely Herro to enliven Miami's offensive lethargy.
Toronto's got none of that. Not right now anyway. Just a bunch of Rodmans. Trade deadline awaits. Toronto's demonstrating that this core is ready to make a jump. Does Masai agree and if so to what degree will he boost this team's depth?
On that note, a DNP for Yuta. Let me know when he's out of solitary.
NN discipline

— The Gentle Watch (@AdonMoss) January 18, 2022
This worked for Chris. Nurse benched him for 3 games and since then Boucher's a new man. Possibly, Nurse observed a lack of confidence in Yuta since returning and is letting him get more reps in practice until he rediscovers his true self. Or, Yuta's been disappointing and this is NN Discipline™.
Precious has earned the right to get up some shots, even though I'd prefer he not. He has busted his ass the last several games. When you piss off your entire team though, and not for the first time. Time to get a reality check, bro:
Thing is: he does this more than one would like. And it PEEVES his teammates. I wrote about this exact problem last week. https://t.co/L36DJVQAmb https://t.co/4SShpo0y4P

— The Gentle Watch (@AdonMoss) January 18, 2022
Pascal tied a career-high with 5 steals tonight. His All-Star pulse is starting to pound. Over the last 15 games, particularly, he's been one of the best players – at both ends – in the conference, if not the league.
Scottie's going to have so many legendary dunks when his career concludes. This was another monster:
BARNES BOOOOOOOOMB pic.twitter.com/bizVOBhDRX

— Raptors Republic (@raptorsrepublic) January 18, 2022
I'm surprised this wasn't a Flagrant 1 just to protect vulnerable players going a thousand miles an hour and launching into the air on a breakaway. At the same time, I don't think there was anything malicious or excessive from Martin. So, despite Nurse's dumbfounded reaction:
Raptors Twitter watching this sequence pic.twitter.com/mZDPQNxr5l

— Raptors Republic (@raptorsrepublic) January 18, 2022
I wasn't all that surprised.