On September 20, 1977, during the 5th season of the TV show Happy Days, there was an episode where fan favourite, Fonzie, jumped over a shark on waterskis in order to win a bet (or something). It was considered the point at which the popular show had lost its way, and the term "Jumped the Shark" would eventually enter into the cultural lexicon.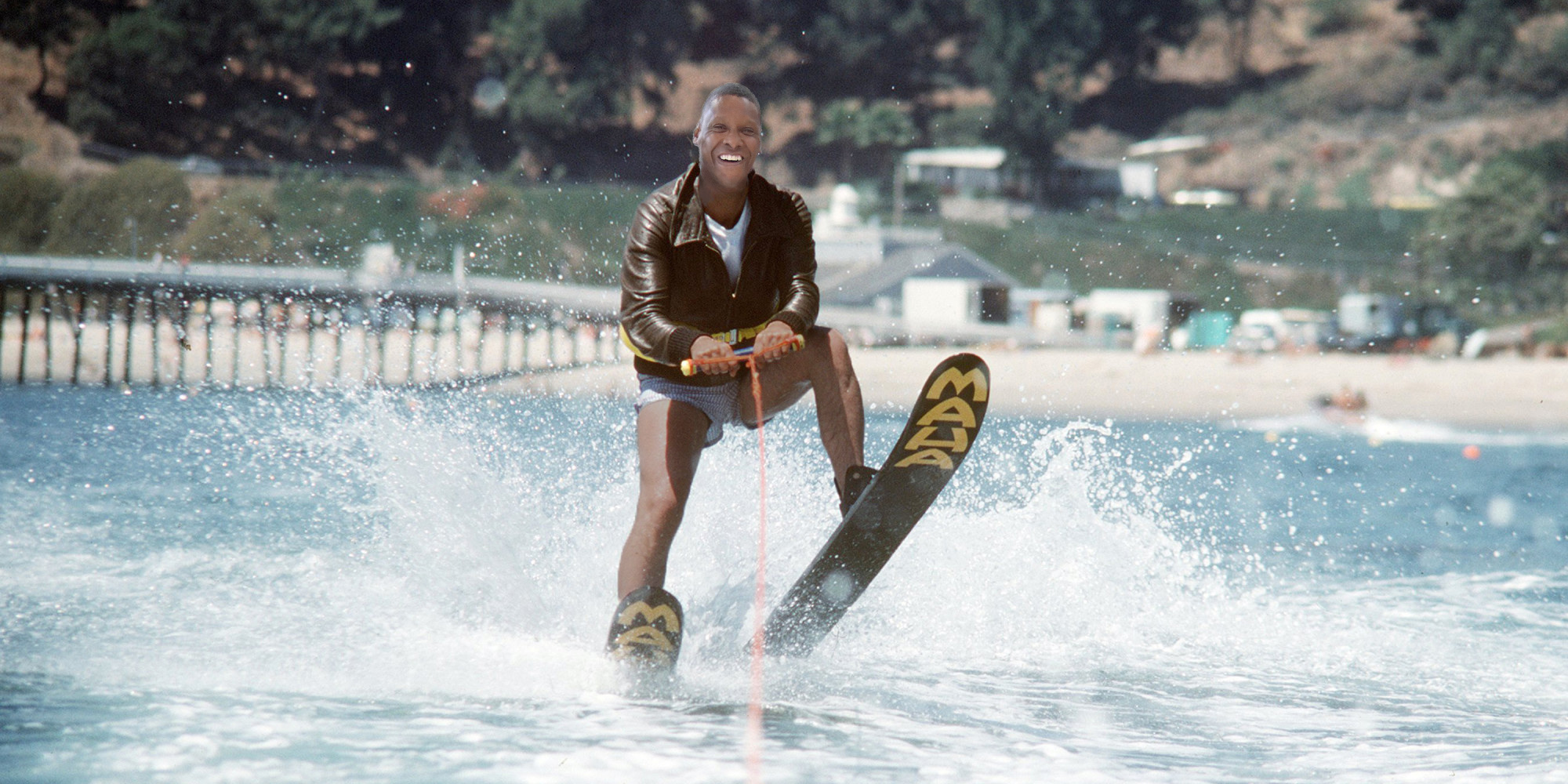 It's generally described as when a TV show (or really anything popular) loses its identity in a desperate attempt to remain popular, but usually has the opposite effect.
It also happens in basketball.
In 2012, two season away from their last title, the Los Angeles Lakers made a "swing-for-the-fences" move in a desperate bid to return to their former glory, by signing an aging Steve Nash and trading for a Dwight Howard who was quickly losing his relevance in an NBA seeing the decline of the big man. Kobe was on the decline, as was Pau Gasol, but the Lakers wanted to try one more time. It was a colossal failure, resulted in a first round exit and would be the last time the Lakers would make the playoffs until LeBron came to town six long years later.
It's hard to say exactly when the Toronto Raptors jumped the shark, but it's pretty clear it's already happened.
THE GOOD
By any measure, the 2018-19 Raptor season was the pinnacle of the franchise's 28 seasons. It was in large part thanks to a trade that brought Kawhi Leonard to Toronto. But that trade wasn't the only thing Masai Ujiri did to bring a title to Toronto. 
When Ujiri was hired in May 2013, his first order of business was shipping out the perennially disappointing Andrea Bargnani, which in itself might have been enough to win him the Executive of the Year award. He had other highlights over the years, though:
In 2015, he traded Greivis Vásquez to Milwaukee for Norman Powell and a first round pick that he would turn into O.G. Anunoby.
In 2016, he drafted Jakob Poeltl (9th) and Pascal Siakam (27th) and signed undrafted rookie free agent Fred VanVleet. That summer he was also able to re-sign DeMar DeRozan, not a small thing for Raptor fans who had gotten used to their star players leaving.
In February, 2017, he traded Terrence Ross and a first round pick for Serge Ibaka.
Summer 2017, he draft O.G. Anunoby (23rd). And re-signed both Kyle Lowry and Serge Ibaka to multi-year contracts.
In 2018, he fired Dwane Casey and hired Nick Nurse, traded DeRozan, Poeltl and a first round pick for Kawhi and then signed Chris Boucher and CJ Miles.
In February 2019, he traded Jonas Valanciunas, Miles and Delon Wright (20th pick in 2015) for Marc Gasol.
All this culminated in the Raptors winning the Championship.
This was seven years of shrewd trades and drafts, and undeniably the most successful period in franchise history. Yes, there was the drafting of Bruno Caboclo in Masai's first draft as head of the Raptors, and choosing Poeltl over Domantas Sabonis, as well as the signing of DeMarre Carroll, which never panned out, but it's hard to argue that he wasn't one of the best executives in the league during that period.
THE BAD
It's what's happened since the team won the title that's the problem.
This is highlighted by a tweet by Raptors Republica Alumni, Tim Chisholm, wrote days before VanVleet signed with Houston.
Digging deeper, of the 14 players who played for the Raptors in the playoffs during their title run, only two remain. Pascal Siakam and Chris Boucher (O.G. Anunoby was recovering from having his appendix removed and missed the entire playoffs). And Boucher played just two games for a total of four minutes.
This is no longer your Championship team.
The only two players from that title team the Raptors got any return on was Kyle Lowry and Norman Powell.
That's a serious talent drain. And not a whole lot of talent replacing it.
While Masai was able to get Gary Trent Jr and Precious Achiuwa for Lowry and Powell, outside of drafting Scottie Barnes (4th) in 2021 and trading for Poeltl this past February, Masai hasn't been able to add any significant players to the roster.
THE UGLY
Even when Masai was able to get a return on a player, it backfired. He was able to get a sign and trade done when Lowry left, getting the afore mentioned Achiuwa, but Goran Dragic was also included in the deal. Unfortunately, no one else wanted Dragic, and Masai was forced to send him and a first round pick to San Antonio for Thaddeus Young, who averaged just 15 minutes per game with Toronto over his season and a half with the team. Ironically, the player San Antonio drafted with the Raptors pick, Malaki Branham, played more minutes than Young did last season.
To make matters worse, the Raptors could have used that pick to select Walker Kessler, who made the All Rookie 1st team and would have been the rim protecting 7 footer the Raptors were lacking.
Due to the Raptors serious lack of a rim protector, Masai traded another first round pick away (only top 6 protected) this past February to the San Antonio Spurs, who have been seemingly getting their revenge ever since the Raptors traded with them for Kawhi.
Perhaps trading away first round picks isn't such a bad idea since his drafting hasn't always been as good as his reputation might suggest. In 2020, he selected Malachi Flynn one spot ahead of Desmond Bane, on top of his selection of Caboclo and missing out on Sabonis in favour of Poeltl. And of all his second round picks, only Delano Banton and Christian Kololko were able to play more than a handful of games in the NBA (and Banton is now a Celtic). There's also been a parade of somewhat promising young prospects who have come in and failed to live up to expectations before being tossed aside.
Admittedly, some of that may have been due to Nick Nurse and his apparent inability to develop young players. Achiuwa, Trent Jr and even Barnes have seen their development fluctuate and had relatively disappointing seasons (Barnes mostly equaled his stats from his rookie season, but didn't make the improvement most hoped he would).
A HARSH REALITY
Now this isn't an argument to get rid of Masai. Most readers should be old enough to remember the days before Masai ran the club. There was a cavalcade of mediocre to bad GMs that did very little other than make Toronto one of the last NBA destinations players wanted to go. Toronto's executive history is so bad that the second best GM might very well be Bryan Colangelo, who thought it was a good idea to draft Andrea Bargnani with Toronto's first and only #1 pick.
This also isn't an indictment of Masai's trusted right hand man, Bobby Webster, who's actually held the title of Raptors GM since 2017.
What this should be is a wake up call for these two that what they've been doing since the team won the title simply isn't working. They've missed two out of the last three playoffs, had to let their second-best player walk for nothing to avoid the luxury tax and will have to back up the Brinks truck to pay both Siakam and Anunoby next summer or watch them leave, as well.
And it's not as if they should be surprised this roster hasn't been successful. Yes, there's talent, but it's not talent that fits together well. In a league that has seen the 3 point shot become an indispensable part of any successful team's offence, the Raptors ranked third last in 3 point accuracy. Siakam, Barnes and Poeltl all operate best in and around the paint and shoot well below the average from 3.
The roster also doesn't have a lot of players who play well off the ball. Anunoby is a very good 3 and D player who shot 40% on catch and shoot 3s and Trent shot 40% on those shots, as well. But no one else shoots even a decent percentage, from inside or outside the arc, on catch and shoot jump shots. Grady Dick will hopefully help, but he's a 19 year old rookie.
Just to slam home the point, Bleacher Report recently included Toronto in both their Most Confusing Starting Lineup teams, as well as their Most Confusing Rosters.
PATIENCE ISN'T ALWAYS A VIRTUE
Masai has always been lauded for his patience, and sometimes that served him well. It did when he held out on trading Carmelo Anthony when he was in charge of the Nuggets. Eventually he got a package better than most expected he would be able to get, by simply waiting things out.
Unfortunately, his patience has also gotten him into trouble, and it may be doing it again.
Despite knowing Kyle Lowry wasn't likely returning to Toronto, and despite it being what was basically a lost season, Masai chose not to trade him before he became a free agent. And it's already been discussed the problems this caused.
Masai also decided against trading VanVleet and the Raptors ended up losing him for nothing.
After the trade deadline passed, and the Raptors didn't move any of their core players despite countless rumours suggesting they might, Masai had this to say about making deals in the middle of the season:
"The way I look at the deadline — it's really not a great place to make long-term decisions. Hopefully we can have a little bit of patience. Everything we could have done today maybe we could do in the summer."
This strategy came back to haunt him when VanVleet left for nothing. The thing is that teams often have different priorities at mid season compared to offseason. In the offseason, every team is undefeated and full of optimism. By mid season, the flaws and needs of a team become more glaring and they become more desperate, and possibly more willing to make a move they might not have 6 months earlier.
And after what can only be described as a disastrous offseason , if Siakam, Anunoby and Trent Jr aren't extended, they will go into next summer as unrestricted free agents, causing even more problems, including their possible departure from the Raptors.
Making things more difficult is that Masai seems willing to let possible deals pass by if they're not overwhelmingly in the Raptors' favour. Zach Lowe reported that the Raptors didn't even offer Siakam or Anunoby in their discussions to try and acquire Portland's 3rd pick in the draft. It's unclear what the Blazers asking price for the pick (that would become Scoot Henderson) was, but he's certainly not going to get a deal done without including one of those two.
THE OPTIONS
There are a number of things Masai and company can do from here. Unfortunately the most likely is going forward with the roster they have, a new coach and see if they can contend with less talent than they had last season.
TRADE FOR DAME
While Damian Lillard has expressed his desire to be traded only to the Miami Heat, the Raptors seem to constantly be coming up as a potential trade partner to grab him. Numerous publications have touted the Raptors as one of the teams that not only would have one of the best trade packages to send to Portland, but would benefit most from trading for Lillard.
Even a large portion of Raptor fans seem to be excited at the prospect of Dame in a Raptors jersey.
Let's be clear, here. That would be a horrendous idea.
I like Damian Lillard. I think, when healthy, he's one of the best players in the league and I'd really love to see him playing in May and June on a contender.
But that contender wouldn't be Toronto.
Supporters of the deal point to success of the Kawhi trade as a reason to do it, but the two situations are completely different. The Raptors, in the summer of 2018, were coming off a franchise record 59 wins and five straight playoff appearances, the last three beyond the first round. They also had one of the deepest and most productive benches in the league. Adding Kawhi was the final piece they needed to get them over the hump.
The Raptors also didn't need to give away multiple draft picks to get Kawhi. And while DeRozan was certainly missed by fans, but he's not the type of player that generally wins Championships (he's a high usage player who is poor defensively, doesn't spread the floor and doesn't play well off the ball).
Obviously the situation now is not remotely the same. This is a lottery team (with one of the worst benches in the league) and Anunoby, who is considered to be the potential centrepiece of a trade for Lillard, is the best defender and off ball player the Raptors have. Losing the multiple draft picks they would need to move would also be devastating. While Lillard is still arguably in his prime, he's 33 years old, hasn't played 70 games in more than four years and as a small guard most likely has only two or three good years left. And he'll be making $63 million in four years.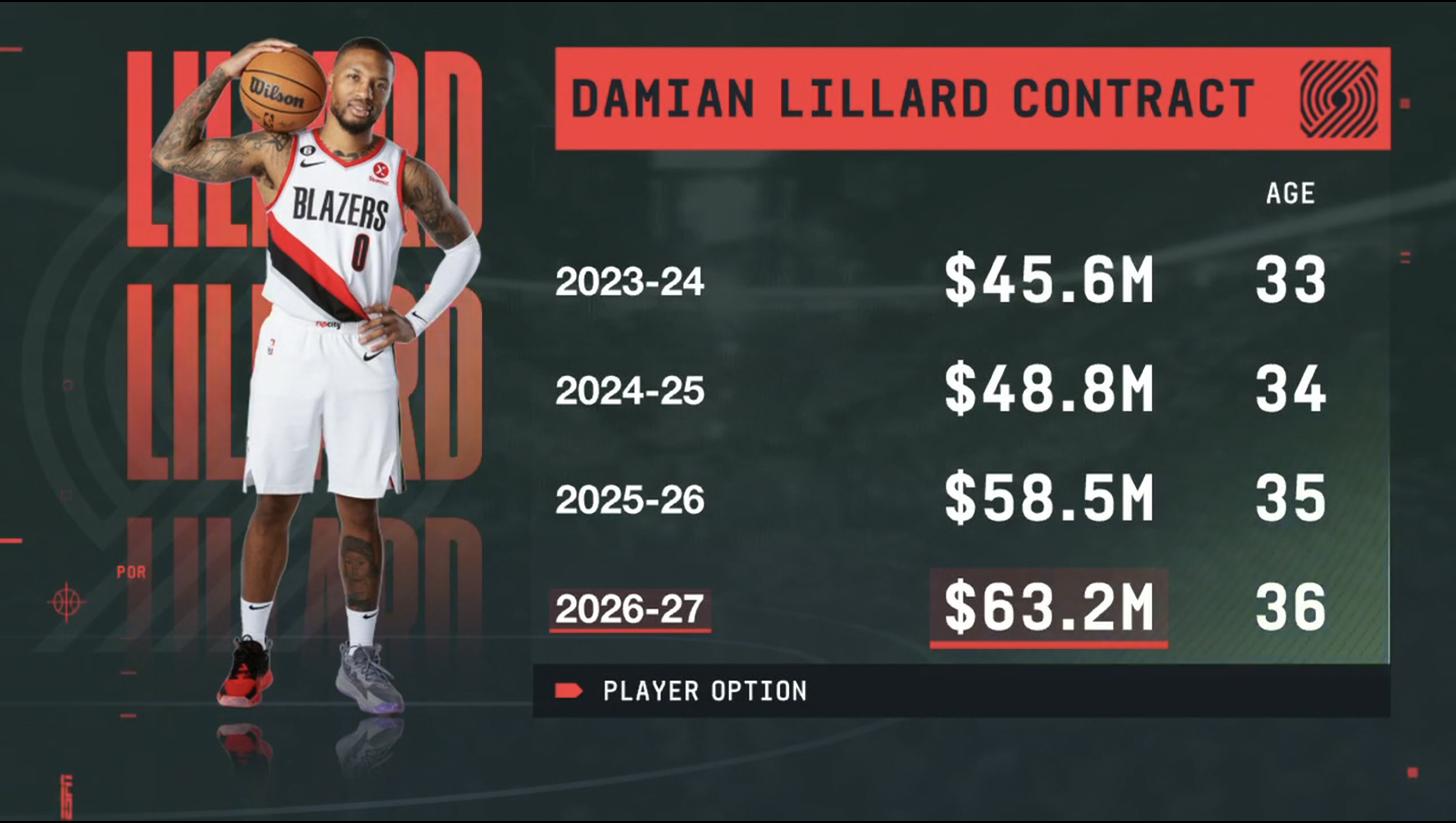 A trade for Lillard won't make the Raptors a contender in the short term and losing Anunoby and multiple drafts will make building around Barnes much more difficult. Especially with Lillard and Siakam's massive salaries.
TRADE FOR HARDEN
No. Just. No.
TRADE SIAKAM
Pascal Siakam is inarguably the Raptors best player, has already made two All-NBA teams and is just 29 years old. For this reason, many Raptor fans don't want to see him traded. "Why trade your best player in his prime?" is a common refrain.
Well, I direct you to everything written above. The team missed the playoffs two of the last three years and fits together poorly, especially if Siakam is your main guy. If the Raptors want to change their path, and focus on building around Scottie Barnes, then trading Siakam makes the most sense. He's the Raptors most valuable asset and trading him would accelerate the rebuilding/retooling process. By bringing in multiple young players who actually compliment Barnes, and each other, well, the team doesn't need to spend years drafting players.
If the Raptors decide to keep Siakam, they have a choice to make there. Either they offer him an extension, which would prevent the Raptors from trading him until next summer, or go into the season with an expiring contract, reducing his trade value the closer it gets to the trade deadline.
According to multiple sources, as of the writing of this article, the Raptors have not offered Siakam an extension and have not entered serious discussions about it. And it really shouldn't be surprising. Right now, the Raptors can only offer Siakam a 4 year, $192 million extension. And while that may seem like a mind boggling amount of money (and it is), if he were to make an All NBA team this coming season, he could then sign a 5 year, $290 million contract. So obviously there's good reason for Siakam not to sign an extension with the Raptors, but it also explains why he's apparently told other teams he won't sign an extension with them if traded there.
While teams would obviously be concerned that Siakam won't sign an extension, any team acquiring him will still have his bird rights and be the only team capable of signing him to the supermax, should he make an All NBA team. His value would be more if he wasn't in the last year of his contract, but it's hard to imagine his value would be that diminished.
There has been apparent interest from other teams, according to numerous reports, so let's go over them and discuss one or two that haven't been mentioned.
Atlanta
The Hawks have been the most discussed team interested in Siakam, although as of yet they haven't been able to offer a package enticing enough for the Raptors to pull the trigger. The offer, which originally was thought to have featured Dejounte Murray, seemed to fall apart when he signed an extension at the beginning of July, making him untradable until next summer. But then rumours started swirling again in the last few weeks, with De'Andre Hunter being the main piece the Raptors would be getting back. Hunter is a fine player who actually fits the mold of the Raptors and is basically an O.G. Anunoby clone (same height, age and defensive abilities), but his inconsistent offence has made him expendable. The truth is, if he shot like O.G. did from 3, he'd probably be untouchable.
While Hunter has his value, he's simply not enough of a return for Siakam. And while young players like AJ Griffin and Kobe Bufkin, and even Jalen Johnson, to a lesser degree, make it more enticing (depending how much you like those players), it's not enough salary to complete a deal. Either Clint Capella or Bogdan Bogdanovic would also have to be included to match salaries. Capella would be the more valuable asset, but since there is no place for him on the Raptors, another team would need to be brought in. This obviously complicates matters. Multi-team deals are more difficult and more rare. In fact, Masai has never not made a multi-team deal during his time with the Raptors, although he made several while running the Nuggets.
There are two teams that have apparently expressed interest in Capella, Dallas and New Orleans. Both have enough assets to make a deal work.
Bringing in Dallas would make it look something like this:

Tim Hardaway Jr would have to be included for salary, but the Raptors could also acquire a young asset, such as Dereck Lively, Olivier-Maxence Prosper, Josh Green or Jaden Hardy. Hardaway could then be moved at a later time.
A New Orleans deal might look like this:

This might be more difficult, because it would require Atlanta to agree to take back Jonas Valanciunas (apparently the Pelicans are looking for a more defensive oriented centre), but the Raptors wouldn't take back any onerous contracts.
Obviously these are simply examples of what a deal could look like. The specifics can obviously be debated, and you can be sure fans from each team will argue they are giving up too much and not getting enough in return.
Are they any dark horse teams?
You can be sure that, as often happens, a team may swoop in out of nowhere to be included. It's hard to imagine many other teams wanting, or having the ability to trade for, Capella (most teams seem pretty set at the centre position), but it's possible Charlotte, Golden State or even the Suns (involving Deandre Ayton) could want in on a deal for Capella.
Both these deals would give the Raptors a plethora of good quality prospects with the centrepiece being Hunter. While Hunter will likely never be a star, if he can become a more consistent three point shooter, he can become a very valuable role player. His presence would also allow the Raptors to trade Anunoby if they want or need to.
Indiana
The Pacers are also another team mentioned as a possible destination for Siakam, and it makes a lot of sense. Tyrese Haliburton is their lone All Star, but they have a plethora of very good guards and wings who can space the floor, and they seem to have finally realized Miles Turner's value as a floor spacing, shot blocking centre in a league that desperately wants floor spacing, shot blocking centres. What they lack is an interior scorer, another star, and they also have a big hole at the power forward position.
A trade with Indiana probably makes the most sense for both teams, but there could be a sticking point as to the main piece of a deal. The most logical player to work a deal around, from the Raptor's perspective, would be Bennedict Mathurin, whom the Pacers might not be open to moving. While the Pacers have some nice young pieces, outside of Mathurin there really isn't a centrepiece-type player the Raptors would give up Siakam for. So for the sake of this article, we'll assume that Indiana would be open to dealing Mathurin for Siakam.

The advantage of this deal is that a third team wouldn't have to be brought in to make it work, although it's like Theis and McConnell would become future trade pieces for the Raptors. Mathurin would be a bigger prize than anyone the Raptors could get in a deal with Atlanta. He has star potential, can create his own shot, and has shown he has the potential to be a good three point shooter (his season average was only 32%, but he shot 40% to start and end the season), all qualities the Raptors desperately need. Plus, he's Canadian.
Others
While Atlanta and Indiana are the teams that are the likely most trade partners, there are other teams that potentially have the need and can put together a package for Siakam.
Orlando has been mentioned, and do have assets that could be valuable to the Raptors (probably centred around Jalen Suggs and draft picks), but with one of the best young front courts in the league, it's hard to believe they'd be looking to acquire Siakam.
Miami seems to be always looking for a star player, and is currently the favourite to trade for Lillard, but the fact is the Heat doesn't seem to be able to put together a package Portland wants. So if Miami can't seem to trade for Lillard, Siakam might be a good consolation prize. Obviously any trade with the Heat would be centred on Tyler Hero, who is a young scorer who can shoot from outside, but isn't a good defender.
Sacramento might be an ideal spot for Siakam and they do have an ideal asset the Raptors could desperately use, in Keegan Murray, but it's unlikely Sacramento would agree to give him up, and they would also have to part with too many players in order to match salaries.
TRADE ANUNOBY
If no suitable deal for Siakam can be found, the Raptors could trade their second most valuable trade chip (not including Barnes), O.G. Anunoby. He's still young and one of the best, most versatile defenders in the league, but it's possible he could get a massive contract offer next summer which would out the Raptors in another difficult position trying to re-sign him (like what happened with VanVleet). His insistence on an increased offensive role, despite having the highest TO% on drives and one of the lowest FG% on drives in the entire league, should also be a concern. For these reasons, trading Anunoby might be a valid backup plan if they can't trade Siakam.
Thankfully, because Anunoby is more of a complimentary player than Siakam, and an easier player to fit onto pretty much any team, there are likely more options. Anunoby trade rumours have been more scarce, and there are reports that they have interest in trading him, but that could change (it also may simply not be true).
New York
The Knicks are the most ubiquitous team associated with trade rumours, and they seem to actually have interest in Anunoby, They do have some assets, although I'm not sure how well they work on the Raptors. The centrepiece would most likely be RJ Barrett, who is still young and has his strengths, including defence, but doesn't shoot well from outside, is an inconsistent scorer and has failed to live up to expectations that made the Knicks pick him above Ja Morant. They also have young players like Emmanuel Quickly and plenty of draft picks.
Oklahoma City
The Thunder have also been a team connected with Anunoby, and it's easy to understand why. He's still young enough to fit their timeline, plays a position of need and would probably make them a playoff team. A swap of Lu Dort (who is a defensive beast), a player like Cason Wallace or Jalen Williams and draft picks would be about as good a trade for Anunoby as the Raptors could hope for.
New Orleans
The Pelicans are another team that have been mentioned to be interested in Anunoby. It's unclear where he would fit with them, but they could certainly use his defence and he would compliment Zion Williamson perfectly. They have assets the Raptors would want, and the salaries to make a deal. A player like Trey Murphy, and his outside shooting, is exactly what the Raptors need, and Dyson Daniels has potential as a big point guard. They also have a number of draft picks they could sweeten the pot with.
Sacramento
My dark horse team, as the Kings have rarely been connected with Anunoby (there was some discussion before the trade deadline), but he's exactly what this team needs. They desperately need to upgrade their defence, and his shooting would fit in perfectly with their offence. Adding Anunoby would put them one step closer to contention. Like with the Siakam trade, this would hinge on the Kings agreeing to send back Keegan Murray, which could be a sticking point, as it would be in a deal for Siakam. Anunoby's smaller salary would make a deal much easier, however, and O.G. would be a better fit on the Kings.
OTHER OPTIONS
Outside of Barnes, Siakam and Anunoby, few players on the Raptors have much trade value. Trent Jr and Poeltl are really the only Raptors that have any real trade value by themselves, but none would get much in return, probably not even a low first round pick. Players like Dick, Achiuwa and Boucher have some value if packaged with one of the others.
THE FINAL WORD
The current strategy hasn't worked. Masai needs to do something. While it may be difficult, finding a good deal for Siakam should be the priority to revitalize the franchise and actually point it in a direction, rather than the wait-and-see, hodge-pudge way the team seems to be currently being built. If no reasonable deal for Siakam can be found, then dealing Anunoby should become a priority to prevent the Raptors from being a tax team so far from being a contender.