At long last, a rest for the Toronto Raptors.
In 12 days, the Raps played 7 games. Albeit 6 of them were at home, that's exhausting. Hell, if I jog once, I punt the next 2 days.
This was a much-needed breather.
Our triumvirate played every game and averaged 34 (OG), 37 (Freddy), and 37 (Spicy) minutes. Fred and Pascal also ran 2.8 miles per game in that span, good enough for 4th and 6th in the league.
Scottie and Gary were banged up too. Those 2 days off must have felt like bliss for everyone not named Malachi (I'm not picking on him; he's still a kid. It just must be frustrating for him).
Wakey, wakey, gentlemen. Here comes a back-to-back and 5 games in 8 days on the road.
The Skinny
This Detroit franchise stinks.
They've been full tankjob for 3 straight seasons. Dwane Casey is a combined 49-129 as the Pistons' coach in that stretch.
That abysmal winning percentage takes a pause when its the Raptors, though. Detroit's 4-3 against Toronto. Extenuating circumstances last year, when Toronto went 0-3 (our championship year the Raps crushed 3-0): COVID blew up right when they played the Pistons thrice in a span of 27 days.
All the same, Casey's got it out for the Raps. I don't blame him. He'll forever be remembered as both the Coach of the Year that was fired and the coach whose team won the NBA Championship the year he was fired (he and David Blatt must chug a tonne of wine in June to commiserate).
So, ya, he's always motivated playing Toronto. His team responds accordingly too; it's always encouraging to see a team get up for their coach. Too bad Casey doesn't hold the same contempt for any other team in the league; Detroit's only won 8 other games this season.
When Detroit did beat Toronto this year, the Raps were without Freddy V and it was Pascal's 3rd game back from shoulder surgery. To make things worse for Detroit this round, Jerami Grant, who had 24 points on 50% shooting when these 2 played last – and who is a great subject of trade conjecture these days – is unavailable due to a hand injury.
There's not all that much to say about Detroit. They're a horrible rebounding team, 27th in assists (Toronto's 28th 🙄 ), 26th in 3s-made, and 30th in points scored. They have the worst point differential in the league (-11.3)
Not sure any of that matters if Dwane is Toronto's Lex Luthor.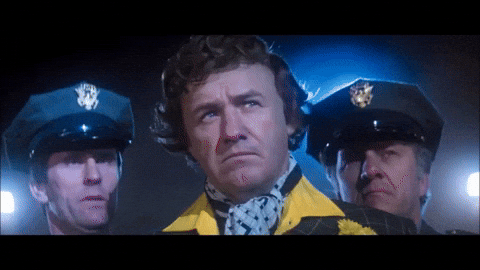 Detroit does have some good things going for them. 2021 1st overall pick, Cade Cunningham, is coming alive. Over the last 10 games, he's averaged 16 points / 6 assists / 4 rebounds on 52% true shooting and a 26% usage rate. He's turnover-prone, with 4 a game, but we're looking for the good here. Sophomore, Saddiq Bey, is also rolling of late with 20 points / 8 rebounds / 3 assists and 38% from 3 on 9(!) attempts a game in the last 10 and a sweet game-winner against San Antonio:
SADDIQ BEY WILD GAME-WINNER 🤯 pic.twitter.com/2vE58SaRZC

— Bleacher Report (@BleacherReport) January 2, 2022
Pairing nicely with Bey and Cunningham is Hamidou Diallo (a personal fan favourite) who Detroit acquired by trading away one, Svi Mykhailiuk, to the Oklahoma City Thunder. He's the foil to Bey, a non-shooting slashing, prowling, explosive combo guard averaging 17 points / 8 boards / 3 assists / 2 steals over the last 10 too.
If we feel like we're centreless, I think you'll think differently after looking at Detroit. Isaiah Stewart is 6'8″ – don't get any ideas Masai – and Luka Garza 6'10" with limited athleticism. Could be death-by-a-1000-pick-and-rolls. Detroit's also the 2nd worst shooting team in the league at the rim and from the 3-point line. That's the kind of team that Toronto's hyper-aggro defence can overwhelm. Add that to Detroit's less than stellar transition defence (they give up 112 points/100 possessions) and the 2022 Toronto Raptors have Detroit's Reactor in range: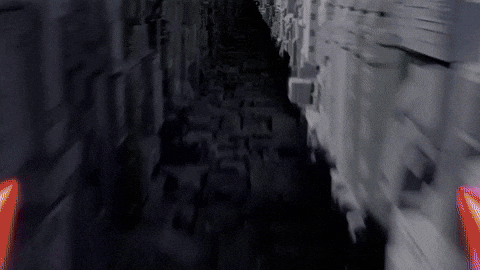 The Raps do need to be careful not just because of the kryptonite (not crypto, krypto, we're not playing the Lakers) in Dwane's back pocket, Detroit's won 4 of their last 7 including a W against a fully-rostered Milwaukee Bucks. Raps gotta take the spirit of the young'uns swiftly and early.
An aside: a rare canceled trade – cancel culture, am I righttttt? [that's a joke let's cancel the F outta everyone] – occurred involving the Pistons. Bol Bol was headed from Denver to Detroit in exchange for Rodney McGruder and a 2nd rounder. Bol Bol failed his physical. Back comes Rodney who had already practiced with the Nuggets.
#Pistons Dwane Casey said there won't be any issues with Rodney McGruder returning to the team and that his teammates will welcome him back with excitement.

— Rod Beard (@detnewsRodBeard) January 13, 2022
Additionally, depressing wrinkle for Bol Bol, Denver had given his jersey number away to James Ennis, who's on a 10-day.
One more weird wrinkle about this story: The #Nuggets gave 10-day James Ennis, who appeared in Tuesday's loss, the No. 10 jersey. https://t.co/6fkryrw3dC

— Mike Singer (@msinger) January 13, 2022
Game Info
Tip-off: 7:00 pm EST | TV:  TSN1, TSN4, RDS, BSDET, TSN | Radio: TSN 1050
Toronto Raptors Results, Lineups & Injuries
Previous Results
Probable Lineup
PF:
P. Siakam, C. Boucher, P. Achiuwa
SF:
Y. Watanabe, J. Champagnie
PG:
F. VanVleet, M. Flynn, D. Banton, D. Johnson
SG:
O. Anunoby, S. Mykhailiuk, I. Bonga
Injuries
Scottie Barnes, SF
–
Day-To-Day
more
Barnes (knee) is questionable for Friday's matchup against the Pistons, Aaron Rose of SI.com reports.
Gary Trent Jr., SG
–
Day-To-Day
more
Trent (ankle) didn't practice Thursday and is questionable for Friday's game against the Pistons, Aaron Rose of SI.com reports.
Goran Dragic, PG
–
Out
more
Dragic (personal) remained away from the team during Sunday's 144-99 loss to the Cavaliers and is without a timeline to rejoin the Raptors, Ryan Wolstat of the Toronto Sun reports.
Detroit Pistons Results, Lineups & Injuries
Previous Results
Probable Lineup
PG:
C. Cunningham, S. Lee, C. Joseph
SG:
H. Diallo, J. Jackson, C. Stanley
Injuries
Rodney McGruder, G
–
Day-To-Day
more
McGruder will no longer be traded to the Nuggets due to concerns with Bol Bol's physical, Mike Singer of The Denver Post reports.
Cory Joseph, PG
–
Day-To-Day
Frank Jackson, PG
–
Out
more
Jackson was placed in the league's COVID-19 protocols Thursday.
Kelly Olynyk, PF
–
Out
more
Olynyk (knee) is continuing to rehab his sprained left knee and is without a firm return timetable, Rod Beard of the Detroit News reports.
Jerami Grant, SF
–
Out
more
 Game Info
Moneyline: Raps -257
Spread: Raps -6.5
O/U: 221.5
Adon's thoughts: We're rested. We're confident. We're All-Stars.
Picks: Raps/Raps/Over
Bet wisely, friends.